 Clinically Tested Formula with Proven Effectiveness in Blood Sugar Support
Exclusive Affiliate link for swift promotion and commission earning.
Ready-to-go promotion content for all your online platforms.
Regularly scheduled payouts with up to 100% commission rates.
Immediate gains with high AOV of over $120 USD.
Stellar retention rates ensure sustained commissions.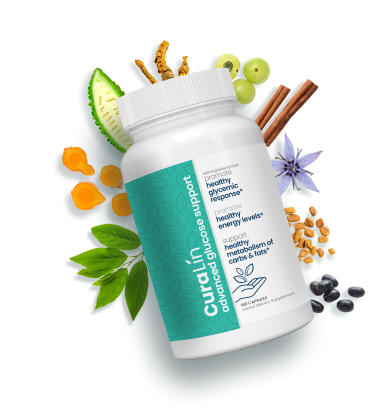 What makes it different from other blood sugar support supplements?
Curalin outperforms other blood sugar support supplements with its scientifically proven formula, delivering real results. Crafted specifically for individuals managing their blood sugar, Curalin is a winning blend of ancient Ayurvedic wisdom and cutting-edge science. Backed by a high customer repurchase rate and thousands of glowing reviews from highly satisfied customers, Curalin guarantees natural and effective glucose support.
"Curalin is the ONLY supplement out of the many I have tried that does what it advertises." - David A.
"Probably the best decision I have ever made!... I am very sensitive and was afraid to start taking them. I've had absolutely no negative effects! Thank you so much for such a great supplement and support group!" - Kim.
"Curalife has changed my life totally. Now I live my life fully, without fear. I am healthy and strong like I used to be before. I am indebted to Curalin." - Senaka S.
"I've been using Curalin for the past 3 years. It is helping me keep my blood sugars low especially when I've not been too good with my carbs." - Veronica P.
In fact, our clinical trials have demonstrated significant improvements in maintaining healthy blood sugar levels, making Curalin the clear choice for those seeking tangible results. The groundbreaking results of Curalin's clinical trial show that Curalin is proven to be 3 times more than a control. This scientific approach, coupled with its natural ingredient profile, sets Curalin apart, offering a reliable and effective solution for maintaining healthy blood sugar levels.
What's in it for your audience?
Your audience will appreciate Curalin as a natural, scientifically validated solution to manage blood sugar levels.

It's vegan, gluten-free, and preservative-free, fitting well into different lifestyles. With Curalin, they gain a trusted companion to help maintain their blood sugar levels, reduce cravings for sugars & carbs, and promote overall metabolic health.
What's in it for you?
Affiliating with Curalin means tapping into a massively growing market of natural wellness solutions.
Consider this: the blood sugar management market has surged by an astonishing 26% in the last 52 weeks within the natural retail channel alone. This market is flourishing!
By joining our affiliate program, you're poised for a sustainable income through recurring purchases driven by high customer retention rates. Your unique affiliate link and competitive commission rates create a clear path to substantial earnings. We provide you with ready-to-go promotional content and benefit from a high Average Order Value of over $120 USD, ensuring your efforts are handsomely rewarded.
Curalin is a gateway to lasting health for you to present to your audience, coupled with a lucrative opportunity that awaits you.
Restrictions, Terms & Conditions
Please do not apply to our affiliate program without reading and understanding the rules ahead!
Geographic Restrictions: Affiliates must not target or promote our products or services to customers in regions where we do not operate or have explicitly restricted marketing activities.
Prohibited Content: Affiliates are prohibited from creating, sharing, or promoting content that is harmful, offensive, or in violation of any applicable laws. This includes, but is not limited to, content that is defamatory, discriminatory, or sexually explicit.
Coupon and Deal Promotion: Affiliates may not promote unauthorized, expired, or fake coupon codes or deals for our products or services. All discounts and promotions must be provided and approved by Curalife.
Bidding on Trademarks: Affiliates are not permitted to bid on our trademarked terms, brand names, or any variations of them in pay-per-click (PPC) advertising campaigns, such as Google Ads.
Email Marketing: Affiliates must adhere to all applicable laws and regulations regarding email marketing. Unsolicited email marketing (spam) is strictly prohibited.
Cookie Stuffing: Affiliates must not engage in cookie stuffing or any deceptive practices to gain credit for sales that were not genuinely referred by their marketing efforts.
Competitive Activities: Affiliates cannot simultaneously promote products or services that directly compete with ours without prior written approval.
Misrepresentation: Affiliates must not misrepresent themselves as official representatives of our company or make false claims about our products or services.
Commission Payout Restrictions: Commission payouts may be subject to certain conditions.
Termination: We reserve the right to terminate the affiliate relationship at any time for violations of these terms and conditions or for any other reason deemed necessary by our company.
Compliance:
Affiliates are required to promote our products and services in full accordance with Curalife's compliance conduct. This entails adhering to all applicable laws, regulations, and industry standards governing the promotion and marketing of our products. Affiliates must not promote any copy or content that violates our compliance guidelines or is in violation of any legal or ethical standards.
Affiliates are expressly prohibited from making false or misleading claims, offering unauthorized medical or health advice, or engaging in deceptive practices while promoting our products. The use of exaggerated or unverified health claims or testimonials that do not align with our compliance standards is strictly prohibited.
Curalife reserves the right to review affiliate content and marketing materials to ensure compliance with our standards. Any affiliate found in violation of our compliance conduct may face immediate termination from the affiliate program and potential legal action.