Healthy Cacao, Coconut and Date Bliss Balls
By Jolie Wiener, February 25, 2021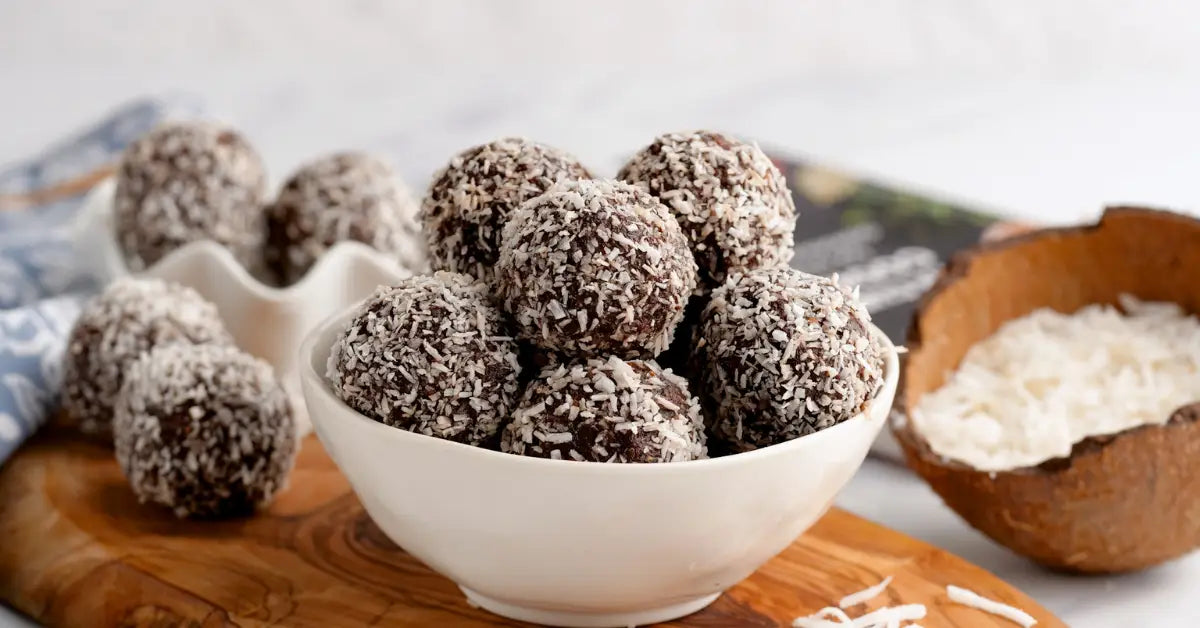 Any dessert that works for snacking throughout the day and has the word "bliss" in the title, count us in! These luxury date balls will remind you a luxury chocolatey dessert, just much healthier and honestly, much more fun to make! You will almost not believe that you crafted these blissful treats with your own hands! They're easy, full of flavor, and great on the go and for guests. So, make a big batch, store in the freezer or fridge, and enjoy all week long! (If they last that long...)
INGREDIENTS
12 Medjool dates
1 cup almond meal
1/2 cup Coles Shredded Coconut, plus 1/3 cup extra for rolling
1/3 cup coconut oil
1/3 cup cacao powder
1 tablespoon chia seeds
METHOD
Place dates in a medium bowl and cover with water. Stand for 1 hour. Drain and discard seeds.
Process dates, almond meal, shredded coconut, coconut oil, cacao powder and chia seeds until mixture comes together. Transfer to a bowl and stand for 20 minutes for chia seeds to soften.
Place remaining coconut in a shallow dish.
Roll level tablespoons of mixture into balls. Roll in coconut to coat.
Enjoy!
The CuraLife Newsletter
Our newsletter is packed with valuable insights, including expert guidance on managing chronic health conditions, tips for maintaining a healthy lifestyle, and updates on the latest breakthroughs in medical research.