National Cooking Day: Revitalize your kitchen and your cookbook
By Jolie Wiener, September 26, 2021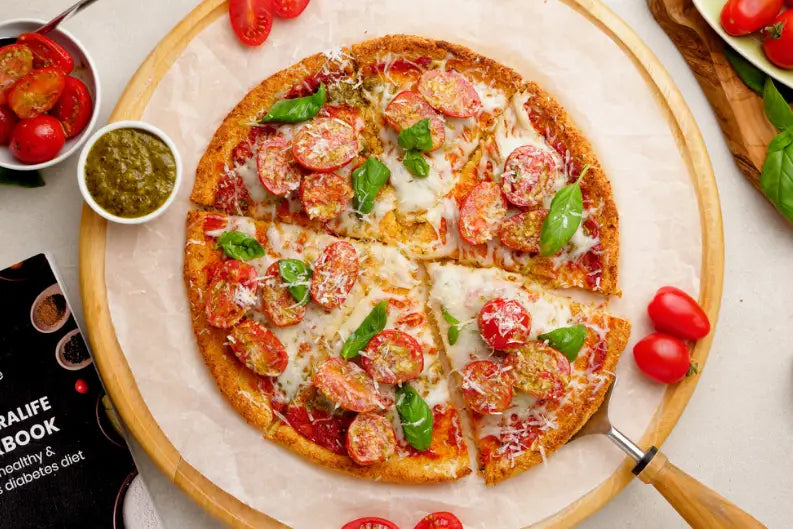 Food represents culture, how we are feeling, seasons, and holidays. Food connects us. On September 25th we celebrate National Cooking Day. Although there isn't a long history of celebrating this holiday, cooking has been and will be a deeply important part of the human experience forever and always.  There are now countless ways to avoid cooking, if it isn't something you love, you don't have time or are lacking inspiration: going out to eat, ordering in, food delivery services. But, we know some of our best meals and the best memories come from the meals we cook at home or in the homes of our loved ones.  So on this National Cooking Day, we encourage you to celebrate by spicing up your kitchen, and are giving you some of our favorite tips and easy recipes for type 2's.
3 Ways to Celebrate National Cooking Day
Modernize or Reorganize your Kitchen Accessories

- With new technology, and cooking trends there are so many new tools that make cooking more fun, and easy. There seems to be a special tool now for every action in the kitchen! While this may be unnecessary, there are some cool upgrades and additions you may welcome. 
There has been an evolution of virtually every known kitchen appliance. It may be time to upgrade or revamp some of your classic kitchen favorites. Check out this article to see the evolution of some of our go-to classic kitchen necessities. But, you don't have to spend money to revitalize your kitchen. 
National Cooking Day may be a great opportunity for you to dust off your shelves and reorganize your kitchen cabinets, getting rid of old or worn out tupperware or rearranging those hard to reach appliances. With the right organization you may see your kitchen in a whole new light!
Take a Cooking Class

- Enhance your skill set and grow new confidence in the kitchen with a cooking class! Whether there is a safe class to attend in person or you try an online virtual cooking class, National Cooking Day is a great opportunity to invest some time in yourself and learn something new.  Online you can find many free resources such as youtube channels where professionals can guide you in the kitchen. 
Gaining new skills to cook your meals at home can be a great way to save money, and have a consistently healthier and balanced diet. Learning from a professional can help make cooking more easier, satisfying and even healthier. 
Try a New Recipe

- We pulled together some of our favorites for healthy type 2 meal planning for National Cooking Day below. Also, don't forget to check out our

CuraFood Recipes Blog

for delicious seasonal recipes posted throughout every month!
What should I be cooking? 
There is no one single optimal diet or meal plan for people with diabetes. The proportion of carbohydrates, fat, and protein should be individualized based upon the metabolic status of the individual weight loss needs, lipid levels, and renal function, blood pressure and food preferences. While protein and fat do not affect blood glucose levels significantly, they do contribute to the number of calories consumed. Eating a consistent number of calories every day can help to maintain body weight. 
Easy National Cooking Day Sample Menu
Appetizer

Roasted Vegetable Soup

- Colorful, filling, full of fiber, low in calories and rich in minerals, this soup is great anytime. Fiber can help control blood glucose levels. Vegetables have excellent fiber content. Vegetables also support improved levels of healthy cholesterol and lower blood pressure. As with protein, fiber can make people feel fuller for longer.

Entree

Lemon Garlic Salmon

- "Fatty fish like the baked salmon featured in this recipe is a great source of

omega-3 polyunsaturated fatty acids

,

according to the AHA

. If you have type 2 diabetes, eating foods with omega-3 fatty acids may help

reduce your risk

of diabetes-related complications like heart disease and

stroke

."

Dessert

Chocolate Soy Panna Cotta

- "Creamy and extremely chocolaty, this custard relies on soy milk and tofu, rather than cream and eggs, for a smooth, silken texture with minimal saturated fat." Having type 2 doesn't mean you have to skip dessert, it means you should look for healthy alternatives when possible (as in this recipe) and always enjoy in moderation. Plus, dessert is better shared anyways. 
Enjoy your delicious home cooked meal and remember, food is best shared with others. "If you are a chef, no matter how good a chef you are, it's not good cooking for yourself; the joy is in cooking for others. It's the same with music." - will.i.am Share your favorite type 2 friendly recipes, photos and cooking experiences with our community Winning Type 2 Diabetes Together!