The Best Diabetes Management Apps of 2022
By Jolie Wiener, September 07, 2020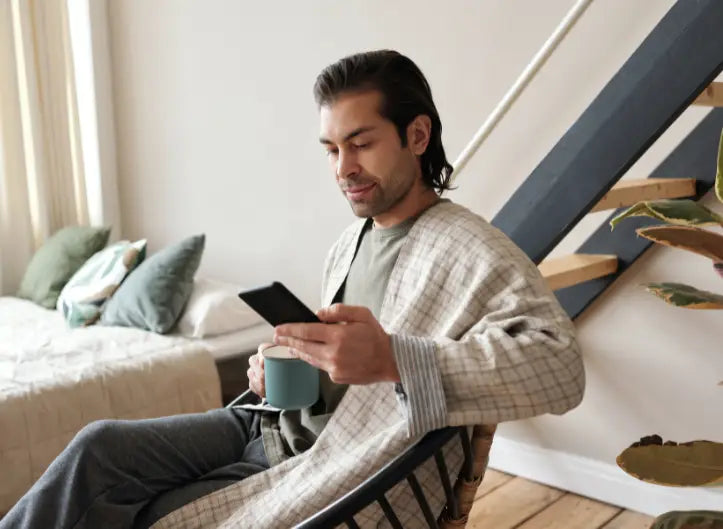 Technology has transformed the way people approach healthcare, whether it's using fitness apps to track exercise or diabetes management apps to provide reminders and other useful information. It's no secret that using an app is an excellent way to track and manage your diabetes. If you manage to find an app that suits your needs, habits, and lifestyle, you may actually find that managing your diabetes becomes a much simpler task from week to week. Whether you need help tracking your diabetic diet or need timely reminders, these apps can help.
Here are the 
best diabetes apps of 2022
1. Glucose Buddy Diabetes Tracker
This is one of the best apps for glucose tracking—it's an excellent all-in-one app that can do pretty much everything someone with diabetes could want. You'll be able to track your diet, insulin, blood sugar, and exercise using the user-friendly, intuitive interface. Over time, your stats and trends will help you to understand how you can better manage your condition. What It Can Do:
Track steps and other exercises

Track carbs

Monitor medicine

Log blood sugar and A1C

Monitor your trends using charts and graphs

12-week diabetes management plan

Sync with your Dexcom
Android: Click here IOS: Click here
2. Diabetes:M
This tracking app allows you to track every aspect of your health. It uses AI to help you understand and analyze data from your glucometers and insulin pumps. What It Can Do:
AI assistant

Bluetooth integration

Track loved ones

Food database

Analyze patterns

Sync over multiple devices

PDF reports
Android: Click here IOS: Click here
3. Fooducate
This food tracking app provides a full range of food tracking features that will help you to monitor what you're eating. This is an intelligent app that will help you to understand more about the food you're choosing so that you can create lasting, healthy diet habits. What It Can Do:
Meal tracker

Track exercise

Track calorie quality

Track macros

Access to a huge food database

Weight loss tips from health professionals

Learn about the hidden nutritional profile of your favorite foods

Tailor to a specific diet plan

Track allergens

Find healthy pet food
Android: Click here IOS: Click here
4. BlueStar Diabetes
This is one of the best mobile apps for type 2 diabetes. It uses advanced AI technology to act as a real-time health assistant as you track your blood sugar levels, diet, and exercise. You can also share updates with your healthcare team with the click of a button. What It Can Do:
Sync with a fitness tracker

Meal plans

Track blood glucose levels

Receive real-time professional AI advice based on your stats

Connect with your care team
Android: Click here IOS: Click here

5. Calorie Counter: MyFitnessPal
While this app isn't specifically designed for diabetics, it offers exceptional food tracking software. Whether you're purchasing meals from a restaurant or making your own food at home, this app can accurately calculate your calorie intake. You'll be able to see a full nutritional profile of all of your meals and track your fitness and diet goals. What It Can Do:
View a massive food database

Use barcode scanner for items you purchase

Import recipes

Log restaurant meals

Save your own recipes

Automatically count calories

Track nutrient intake

Log your daily meals and snacks

Log water intake

Track goals

Log exercise and steps

Join an active and supportive community

Chart progress and goals
Android: Click here IOS: Click here
6. Carb Manager: Ketogenic Diet Tracker & Macros Counter
If you're currently trying the keto diet, this app is an excellent way to make sure you're sticking to your goals. Use the app to calculate your carb intake, find useful recipes, and connect with a large keto community. What It Can Do:
Simply food diary

Keto calculator

Track macros

Food database

Sleep tracker

Keto recipes
Android: Click here IOS: Click here
7. Health2Sync
This app allows you to track all of the key information in order to maintain healthy blood sugar levels and weight. Plus, if you have a family member or healthcare professional who helps you track your details, you can add them as a partner so they can help you remotely. What It Can Do:
Blood sugar tracking

Blood pressure tracking

Weight tracking

Easy-to-use dashboard

Diary

Invite partners

PDF export
Android: Click here IOS: Click here
8. DiabetesConnect
This is a simple, easy-to-use app that isn't clouded with too many features. If you're looking for a straightforward tracking app for food, blood sugar, and medical stats, this might be the app for you. What It Can Do:
Track diabetes data

Appropriate for type 1 and type 2

Track meals

View your medical stats

Sync over multiple devices
Android: Click here IOS: Click here
9. OneTouch Reveal
If your main focus is tracking blood sugar levels, this app is focused on making mg/dl readings easy to monitor. It also uses AI technology to give you personalized tips based on your readings. What It Can Do:
Highlights blood sugar patterns

Set personalized reminders

Track progress over time

Share progress with your healthcare team
Android: Click here IOS: Click here
10. Figwee Visual Food Diary
This unique app uses photos to judge how much of a certain dish you ate so that you can accurately track your calories. If you tend to leave some of your meal on the plate, or you had a second helping, this app allows you to use photos to track exactly the right amount of each dish. What It Can Do:
Use photos to track how much you ate of a dish

USDA food database

Places the focus on how much you ate rather than what brand you ate

Build custom food entries

Track physical activity
Android: Click here IOS: Click here
11. Noom
This app focuses on helping you achieve goals. Using your tracked food and exercise, this app gives you psychology tested tips to encourage quick habit changes. What It Can Do:
Helps you trick your body into healthy habits

Custom meal and workout plans

Track weight, food, exercise, and blood pressure

Coaching for your health goals
Android: Click here IOS: Click here
12. Happy Not Perfect
Diabetes can take its toll on your mental health—it's easy to become negative and anxious. Be sure to take care of your mental health using this excellent, extensive mindfulness app to encourage positivity. What It Can Do:
Interactive workouts based on mood

Breathing meditations to calm the nervous system

Help you to release negative thoughts

Receive a daily dose of wisdom and positivity

300+ mindfulness exercises
Android: Click here IOS: Click here
Find a Supportive Community: Join CuraLife Today
Finding the right type 2 diabetes mobile apps in 2020 is challenging with so many apps on the market. Are you still looking for more information about which app is best? Join the Winning Type 2 Diabetes Together community to connect with other like-minded individuals, learn more about these apps, which methods people are using to manage their condition, and much more.